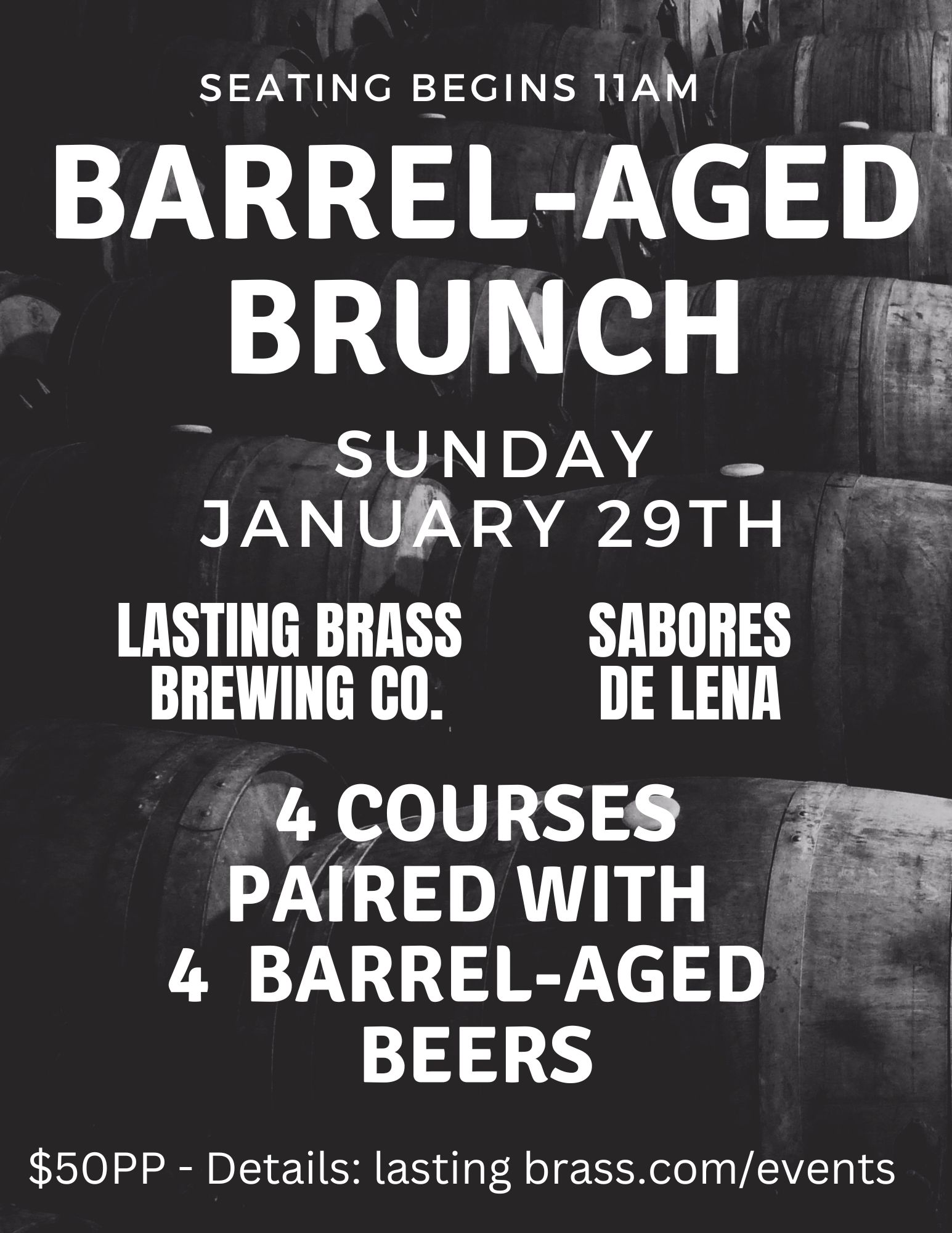 Barrel-Aged Brunch, catered by Sabores de Lena
Join us @ 11 am on Sunday, January 29th as Chef Hector Velez pairs four plates of brunch offerings with four different barrel aged beers.
1st Course: A 4 oz pour of Shadows of the Dark Bourbon Barrel Aged Imperial Milk Stout will be paired with a brunch burger. Brisket burger on a Hawaiian bun w/ a fried egg, pickled Fresno peppers, bacon, & cheese.
2nd Course: A 4 oz pour of Perpendicular to the Square Oak Conditioned Barleywine will be paired with a peanut butter & honey bourbon glazed bacon stuffed French toast. (It's like having a fluffernutter)
3rd Course: Shooter's Tour Bourbon Barrel Aged Breakfast Stout will be paired with smoked coffee rubbed beef cheeks and fried eggs over a Belgian waffle finished w/ spicy maple syrup and a dollop of toasted cumin crema.
4th Course: Old Leatherman Bourbon Barrel Aged Imperial Stout will be paired with a banana bread pudding topped w/ a chocolate Old Leatherman and bourbon based sauce.
Tickets available at https://checkout.square.site/merchant/EFQS0Q2KKTDHC/checkout/ZGQQTPANNO5NOXIK5ND7JBQJ