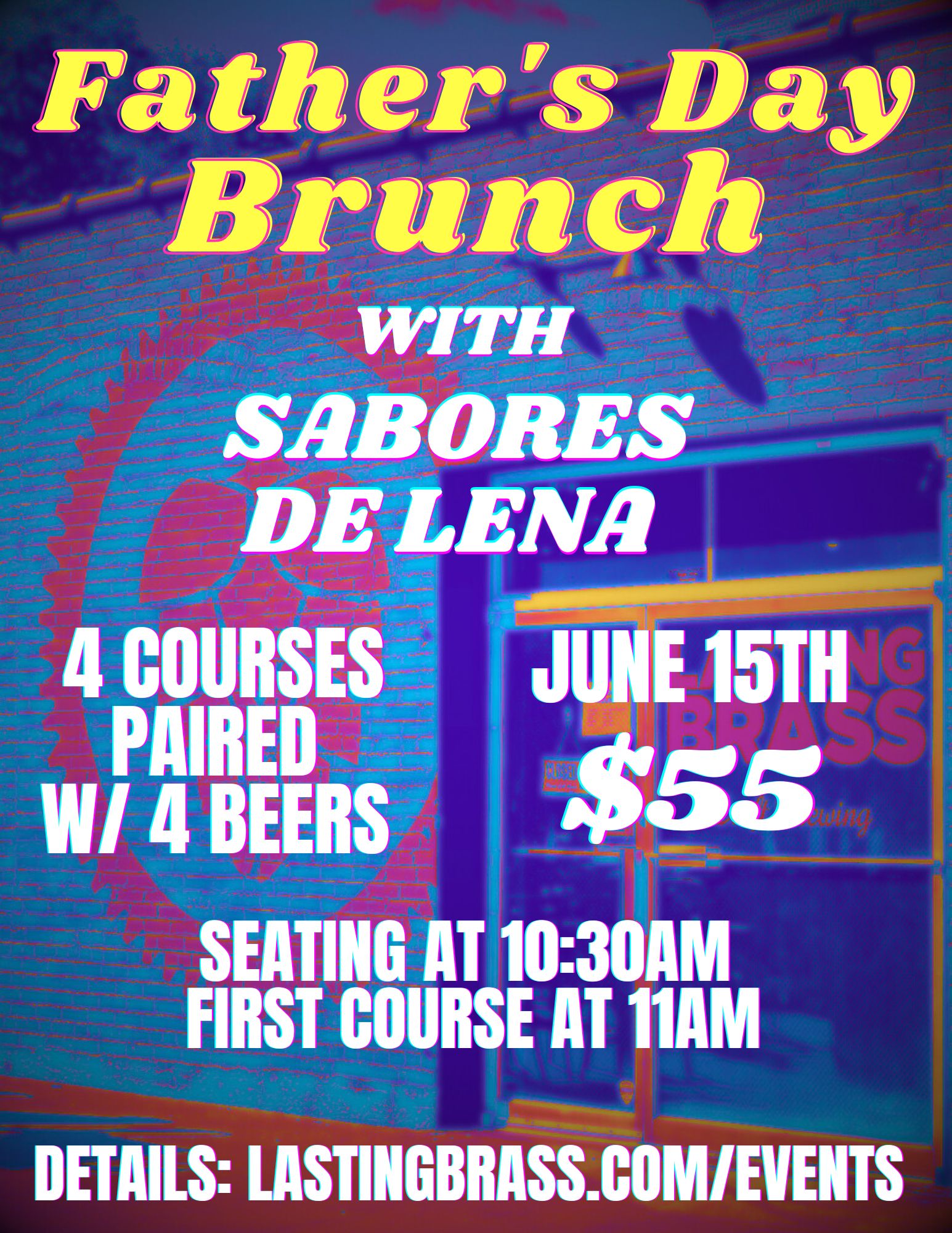 Father's Day Brunch, catered by Sabores de Lena
Join us @ 10:30 am on Sunday, June 18th as Chef Hector Velez prepares four plates of brunch offerings for all the Dads on Father's Day!! Each course will be served with a 12 oz pour (under 8% ABV) or a 6 oz pour (over 8% ABV).
1st Course: Pancakes w/ smoked blueberry lemon compote. Suggested pairing – Contusion Sour IPA w/ Blackberry & Blueberry.
2nd Course: Pork & egg tostada. Suggested pairing – War Poet IPA or Clocktower Pale Ale.
3rd Course: Brisket & egg w/ smoked chorizo hash. Suggested pairing – Hammering Nails Vienna Lager.
4th Course: Smoked Cinnamon Rolls. – Suggested pairing – Trevas Dark Czech Lager.
Tickets available at https://checkout.square.site/merchant/EFQS0Q2KKTDHC/checkout/SE3MK44CKBDSB4UL5TSWYSSX