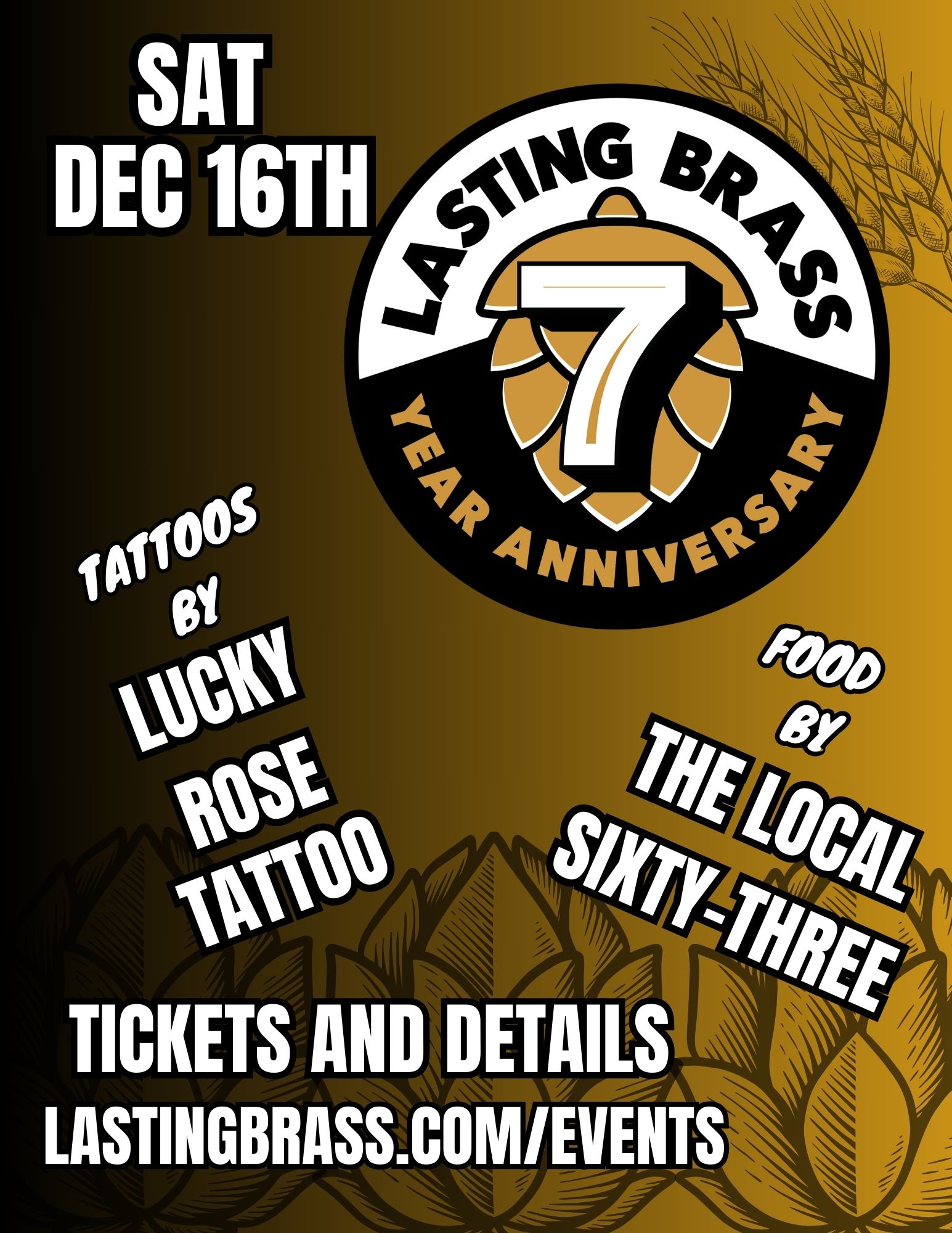 7th Anniversary Party
Another year in the books!!!
We are truly thankful to each and every one of you for all your support throughout the years.
It's time to celebrate!!!
For this year's party we are bringing back the vibe of those pre-Covid parties. You all remember how much fun we had right?  This year's party will be catered by our friends The Local Sixty-Three in Watertown. Our buddies from Lucky Rose Tattoo, out of Middlebury, will be hanging with us to help you commemorate the event with some great beer themed tattoo flash.
Ticket Price $40 – choose Session 1 from 11-3 or Session 2 from 4-8.
Includes food by The Local Sixty-Three.
Two Drink Vouchers.
Raffle Ticket.
Commemorative 7th Anniversary Glass.
Early access to our Barrel Society Membership.
Pre-release access to bottles of, Old Leatherman (2023 Black Wax), our Bourbon Barrel aged imperial stout.
Stichfass Lager Pours.
Cask Angram gravity pull pours.
Special Anniversary beer (Structure of Chaos) 50/50 blend of double barrel aged barleywine and barrel aged imperial stout 11.5%.
Draft list will be posted shortly.
This is a 21 and older ticketed event, closed to the public.
Tickets available here https://square.link/u/0AQlGLmD